Augmented Reality
for
Digital Commerce
Augmented Reality and Virtual Reality were considered as something novel and fun for a long time. Most of the products utilizing these technologies were launched in entertainment industries and only small percentage of startup were targeting enterprise customers by bringing new opportunities to them.
However, recent expansion of these technologies supported by Apple with it's iOS 11 and ARKit platform along with ARCore technology made by Google brought AR support into pockets of millions people.Now AR is about to disrupt the way customers interact with devices and especially with online and offline stores as it gives a lot more opportunities to engage with a product before making a purchase. So AR is not about fun any more, it is about increasing the revenue, expanding the audience and delighting customers.
Our team gained a lot of experience implementing Visual Commerce solutions and we provide Strategy, Business and Technology consulting service to develop a roadmap and validate the idea. Feel free to get in touch and we will help you to determine how AR can help your business.
Augmented Reality
Platforms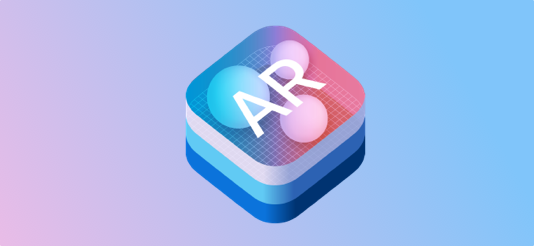 One of the platforms we use to build Augmented Reality ecommerce applications is ARKit. This framework was introduced by Apple with iOS 11 release and made a revolution with AR usage all over the world. With us you can build a powerful iOS mobile application to expand commerce business with new features and introduce new way of how customers can place orders on your website.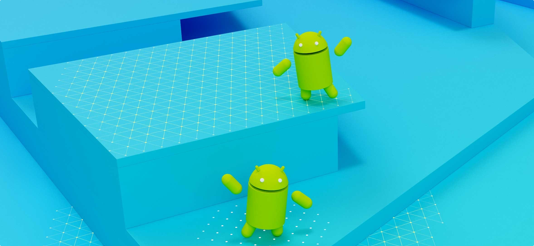 ARCore framework is used to build Android mobile applications and has almost identical set of features while using different approach to modeling and pose detection. There are a lot of advantages of ARCore platform over ARKit but what really matters is that now it is possible to develop Visual Commerce solution that provides consistent User Experience for both iPhone and Android users.
Visual Commerce
MVP
AR and VR technologies are more than a trend, businesses are getting affected and transformed by them right now. Our agency provides consulting and development services aimed to help you to better understand the technology, identify opportunities and help to execute AR projects in the right way. Therefore we offer an MVP approach that consists of the following phases:
Analyze business requirements and its areas of growth

Identifying AR impact on business

Overview of the AR system

Figuring key performance indicators

Finalization of the project`s scope
2
Visual Commerce project build and delpoy
(5 weeks)
AR infrastructure readiness assessment

Conception determination and preparation of project architectural documentation

Execution of project backlog

Testing and QA
3
Monitoring and optimization
(1 week)
Beta-testing of the system and data collection
Making necessary adjustments to increase performance and improve UX
4
Production and Support 
(1 week)
Complete technical documentation delivered
Analysis of impact
Long-term tech support process set up
Does it cost
a lot?
Not really. We provide FREE advisory in order to determine best approach to the project and reach maximum efficiency and ROI. Technical expertise, real-life experience and huge code libraries allow us not to reinvent the wheel but deliver working solutions at very reasonable timeframe. Additionally we charge as low as $50/hour for engineering help with QA and Scrum Master that are already IN PRICE.